Want to buy a private jet? It's certainly going to be an expense, though the exact price will depend on many different factors including size, range, and manufacturer. In this guide, we'll review the price tags and specs of a few common private jet models, and we'll also go over some other aircraft expenses that you need to consider.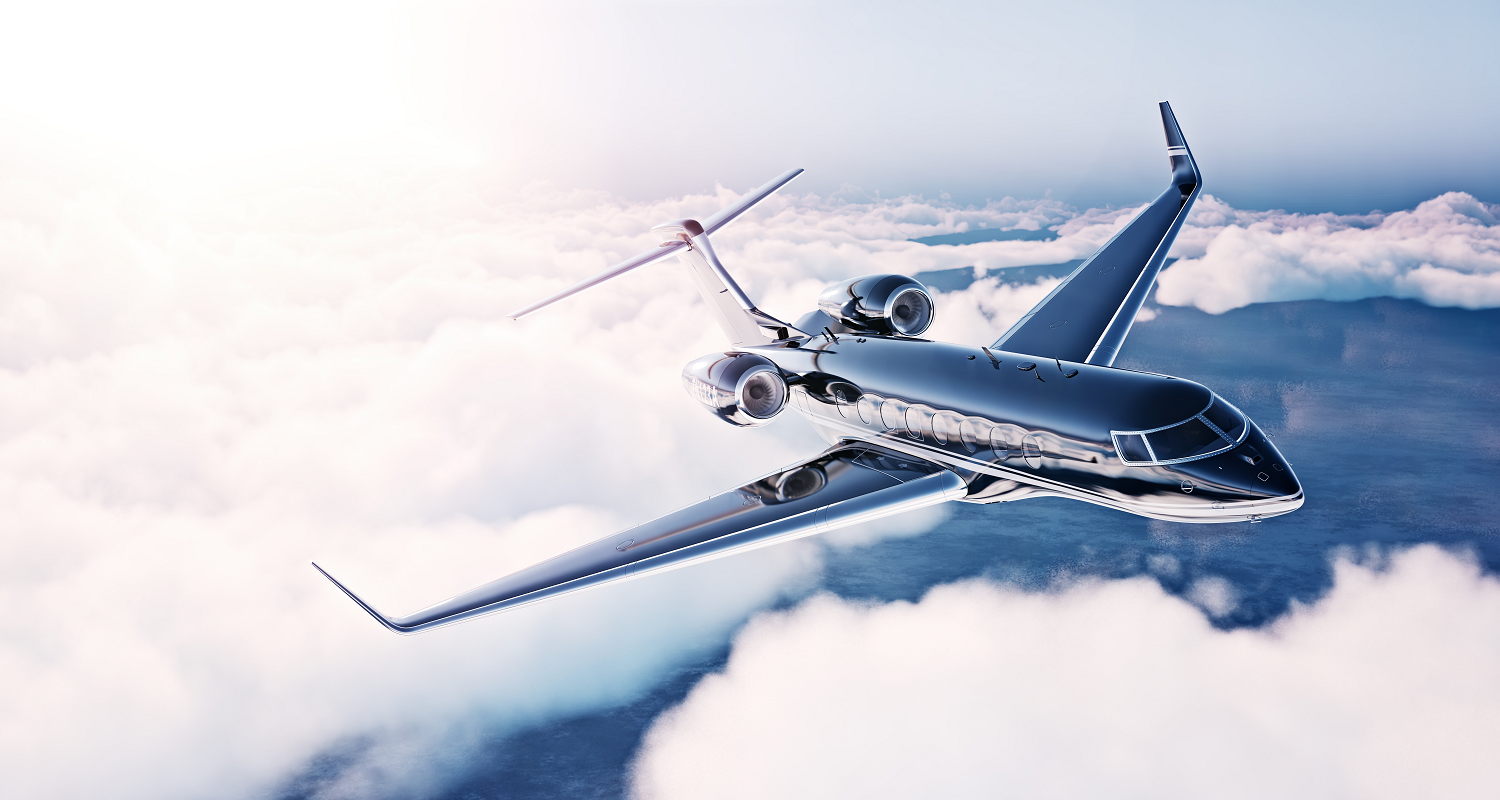 How Much Does A Private Jet Cost?
Using a private jet can save a lot of time and shorten the length of your journey, but you have to pay for it. The cost of a private jet is determined by factors such as passenger capacity, flight range, maximum speed, as well as maintenance and fuel costs. Also, most private jets require two pilots for safe operation.
Generally, you can expect to pay somewhere between $2 million to $100 million for a new private jet.
To give you an idea of exactly what you can get at these different price points, here are a few specific examples of the private jets you could buy
Cirrus Vision Jet ($2 million): Compared to your other options, the Cirrus Vision Jet is highly affordable as well as highly compact — this model is classified as a very light jet (VLJ), which is the smallest type of private jet available. It's about 30 feet long with a wingspan of 38 feet, and it can seat a maximum of seven passengers. As for performance, the Cirrus Vision Jet has a maximum range of 1,275 nautical miles (nm) and a maximum cruise speed of 305 knots true airspeed (ktas).
Cessna Citation Latitude ($20 million): Cessna's Citation line is one of the most popular brands in the private jet industry. Cessna Citation Latitude offers a wide, flat floor with a 6-foot stand up cabin at a mid-size price. Their Latitude model, which seats up to nine passengers, is much bigger than any VLJ — with its 62-foot length and 72-foot wingspan, the Citation Latitude is classified as a midsize jet. It has a maximum range of 2,700 nm when flying four passengers and a maximum cruise speed of 446 ktas.
Gulfstream G650ER ($70 million): This large cabin, ultra-long haul heavy jet can travel up to 7,500 nm in one flight, and you'll get to your destination quickly with its maximum operating Mach number of 0.925 (this translates to around 600 knots, which is close to the speed of sound). It's 100 feet long with a wingspan of also 100 feet, and it seats up to 19 passengers. These jets are among the most trusted business jets in the world. Gulfstream jets deliver fresh air every 2 to 3 minutes and minimize allergens and viruses onboard with an advanced filter system.
You could save some money by purchasing a used jet rather than a new one. There are plenty of platforms available online that you can use to shop for preowned jets, including AeroTrader.com, Controller, and AVBuyer.
You may also be able to buy preowned jets directly from the manufacturer. For example, both Gulfstream and Textron Aircraft (the company behind Cessna and Beechcraft) maintain listings for preowned aircraft on their official websites.
Additional Expenses
In addition to the cost of the jet itself, there are also several other expenses associated with aircraft ownership that you should consider, including:
Maintenance: Whenever you need repairs, you'll find that aircraft parts can get quite expensive. Something as simple as a landing gear tire can cost a few thousand dollars, and more complex parts like cockpit control equipment and GPS navigation systems will cost you much more than that.
Fuel: Private jets run on kerosene-based fuel, which tends to cost about as much as gasoline. The amount of fuel that's required to fly a jet makes this a significant expense. A midsize jet like the Cessna Citation Latitude holds 1,700 gallons of fuel, which means it costs thousands of dollars to fill up just once.
Staffing: A plane can't fly on its own. You'll need to pay for pilots if you can't fly it yourself, and you'll probably also want service staff as well (private jets are a luxury, after all). Although the cost of staffing depends on factors like the number of pilots that are required to operate your jet, the number of passengers you have, and your personal preferences, you can use the Aircraft Cost Calculator or a similar tool to get a good estimate of this expense.
Storage: You'll need to keep your private jet in a hangar when it's not in use. Depending on the location and amenities, these facilities tend to charge somewhere between a few hundred dollars to a few thousand dollars per month.
Insurance: Finally, you'll need to pay for your private jet's insurance policy. The premiums for even a VLJ will likely add up to thousands of dollars per year, and you can expect the annual premium cost for anything bigger than a midsize jet to be in the five figures or even higher.
With all of these expenses on top of an initial cost of at least $2 million, it's easy to see why many people choose to charter flights on private jets rather than purchase their own aircraft. Indeed, unless you spend over 100 flight hours on private jets every year, renting a plane as needed usually makes more financial sense than buying one.
Financing
If you do decide to buy a private jet, there's a good chance that you'll need to finance the purchase instead of buying the aircraft outright. With the amount of money involved, you can expect this to be much more difficult than getting a loan for a car. In order to get approved for a private jet loan, you must have an excellent credit score and financial history. You may even need to secure the loan with a valuable asset, such as your home.
You can consider 3 financing options:
Traditional Loan: Similar to the traditional way of purchasing a house or car. You can lock in the rate and benefit from early payoff. Keep in mind that the longer the term of your loan, the higher the interest rate.
Asset-Based Loan: Asset-based loans are popular when purchasing private jets as there is no financial disclosure needed as long as you have a qualifying asset to put up for collateral.
Leasing: You might want to lease an aircraft and save on cash flow. These leases include both tax leases and non-tax leases.
There are lenders available that specialize in private jet loans, including JetLoan Capital and Global Jet Capital. You can also use the Aircraft Owners and Pilots Association's loan calculator to get a general idea of how much a particular private jet would cost you over the course of the loan. For example, a 20-year loan on a $2 million Cirrus Vision Jet at 3% interest would likely require a down payment of at least $300,000 as well as a monthly payment of about $9,400 (you would end up paying over half a million dollars in interest in addition to the $1.7 million principal).